My embossed leaves socks are going to their owner in the morning, and since she is probably in bed already I feel safe posting these. They've been done for a while, but I've kept them under wraps because I didn't want prying eyes to find them.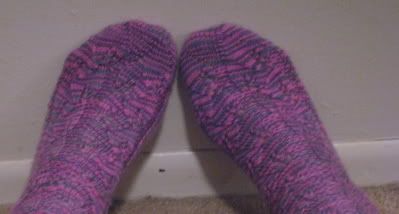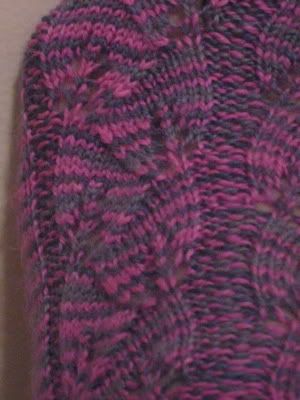 I'm really proud of these, and I don't want them to leave me. But at least I know they'll be loved. Yarn courtesy of
WhimzyPinzy
in electric girly girl.