I finally finished a pair of socks to post to this KAL! Here are my Diagonal Cross Rib socks: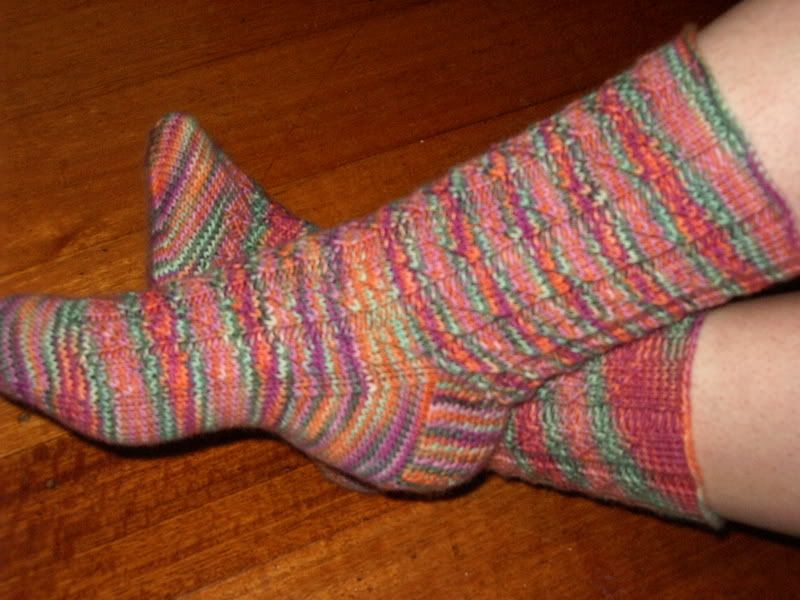 I made no changes whatsoever to the pattern except to make them slightly shorter than called for as the yardage of the Socks That Rock yarn was less than called for. I also used 2.25mm dpns the whole way which deviated from the suggested 3.25mm for the leg and 2.75mm for the foot. The sock would have been far too big had I used these sizes.
The yarn is Fairgrounds STR in Lightweight. I love these socks! Now, to decide which socks to knit next from the book. I might be the only person who has not knitted either the Waving Lace or Embossed Leaves!
Amanda J
http://1heartkn1tt1ng.wordpress.com