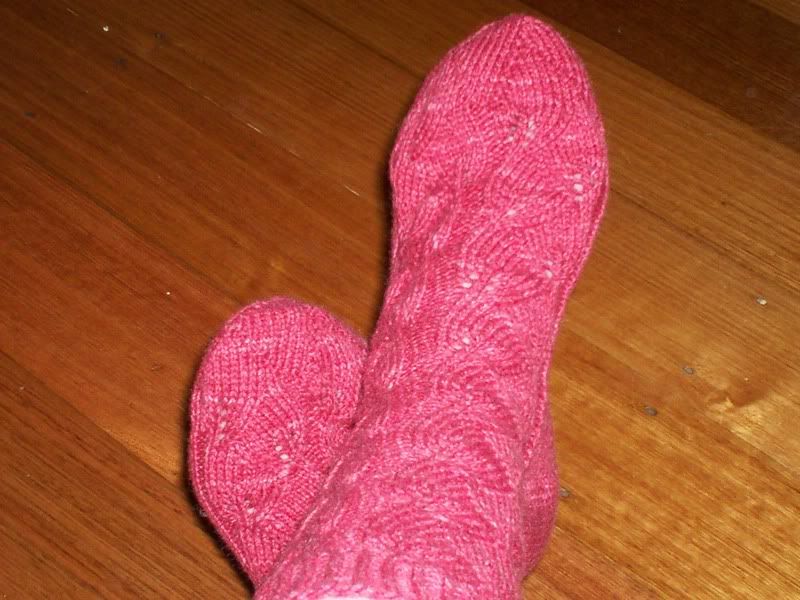 Here are my Embossed Leaves socks, intended for my Sockapalooza pal. I thought this pattern was absolutely fabulous and intend to knit another pair fairly soon for my mother in law. I just loved the toe.
The only change I made is the cast on. I used long tail instead of the suggested cast on method.
Now, I am moving on with some Undulating Ribs and Go With the Flows.