Hello - I just finished my 2nd pair of socks from Favorite Knits. I intend to knit many more of these beautiful socks so I figured it was time to join in.
My first pair was the
Embossed Leaves
knit with Koigu. Unfortunately the 2nd hank knit up quite a bit differently than the first, but I still love 'em. I will definitely make another pair of thise some day in solid color.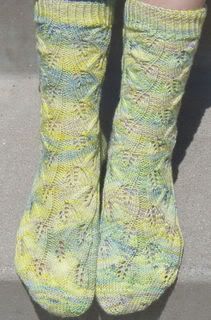 Next up was
Waving Lace
knit with Seacoast Handpainted Merino/Tencel in "Fresh Air"Knit on Picks 32" Size 0 circulars using the Magic Loop method.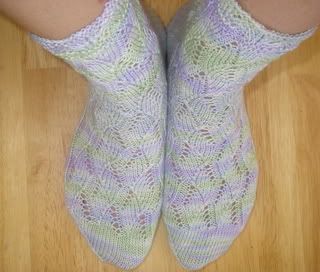 I can't say enough wonderful things about this yarn (it's subtle colors and sheen) and the pattern (interesting but easy to memorize).
Now I just need to decide which pair will be next.